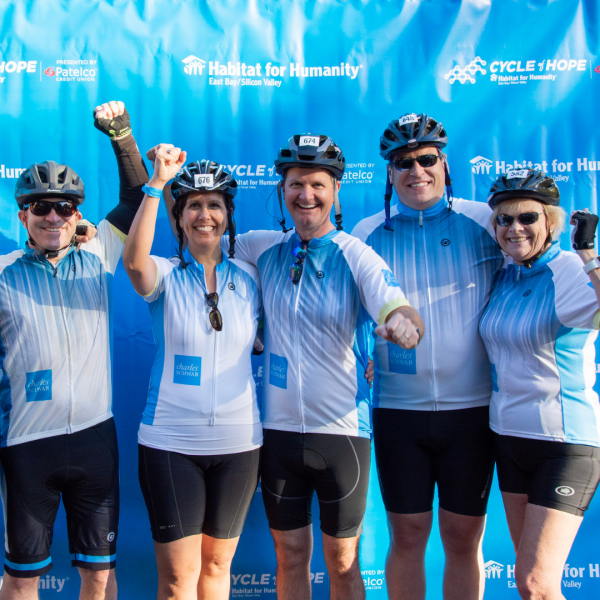 What do you need to become a Cycle of Hope team? A common desire to build the way home for more Bay Area families – that's it. You can be any collection of Cycle of Hope athletes. Colleagues getting together outside the workplace. A family looking for a ride that does both a body and a community good. A neighborhood collective, riding across all skill levels. A faith community putting your values into action. A group of friends stretched across time zones but united in common cause. However you team up, you're doing it for stronger communities.
PERKS OF RIDING AS A TEAM
You're putting the "together" in "Together We Ride!" Cycle of Hope really is a case of "the more, the merrier." And whether you meet up in person and ride or celebrate together on ride day, or you simply show your solidarity virtually – teams are a great way to encourage each other, share successes, maintain accountability, and pool your fundraising efforts for even greater impact. Grow the biggest team or (and?!) raise the most funds, and you could earn some top prizes, too.
HOW DO I CREATE OR JOIN A TEAM?
Glad you asked! It's quick and simple. Take a look at this walkthrough, and you'll be well on your way to team spirit!